Mr. Satoshi Nakajima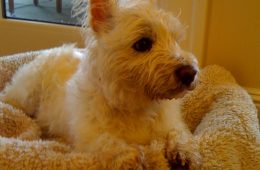 It has been 24 years since our family came to Seattle in 1989. Since then we have met and done business with many realtors, however, recently we have done our real estate dealings with only Kohtoku Enterprises.
From a buyer's perspective, a real estate deal is not over when the deal closes. A few years after closing one must take care of repairs, remodeling, in some cases, renting the property and selling and purchasing another property. That means one must look at things long range.
Nevertheless, most realtors only take an interest in clients who want to buy or sell property and don't look at the big picture. The realtor who was calling you every day until the deal closed is the same one you never hear from again after the sale. Of course, it goes without saying that realtors make their living through real estate fees, yet I've experienced many deals that left a bad taste in my mouth.
When we bought our first house in Bellevue, our children were very young and the realtor in charge made a fuss over them saying "When spring comes, I'll let you ride my boat". The deal closed. There was no more talk of a boat ride. There were no more phone calls. Perhaps the realtor was just being diplomatic, but I came to regard that as part of their technique. What set Kohtoku apart from other realtors was their understanding that the deal wasn't over when it closed. They were able to advise us about the little things that have no direct relationship to the deal, but come up when you're living in a house: Who to contact if your roof leaks, who to call if the dog gets sick, etc.
Other realtors may look at this type of service which goes above and beyond as a waste of time, however, from our perspective, compared to realtors who have been "diplomatic" and less than truthful with us, this "waste of time" has proven Kohtoku's added value and established a relationship of trust.
Incidentally, the dog in the picture is our pet, Tuffy. We had had another dog until two years before and still felt its loss. Mrs. Suganuma asked us, "Would you take this dog? A family is returning to Japan and they said they can't take the dog with them". We took the dog in who has since become a member of our family.
Satoshi Nakajima
Mr. Yusuke Amamiya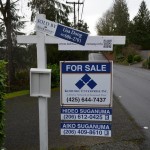 Letting you know of our appreciation. We bought a house in America, a foreign country to us. Along with the excitement there was the feeling of unease that awaited us as part of a process we didn't understand.
At this time we met Mrs. Suganuma and her son and our worries disappeared. Because they were kind enough to give us proper advice, we avoided unnecessary procedures, were advised of what to be careful about and our worries were taken care of.
After finding a house we liked and after finishing the paperwork and moving in, there were other worries and concerns different from those when we lived in an apartment. For example, could I make arrangements with a carpenter, electrician or roofer if there was any trouble?
We had never had to think about house maintenance before then, but when trouble occurred, we first called up Kohtoku. They made arrangements with a professional and the problem was fixed that day. What makes one feel most at ease after a purchase is knowing that the aftercare of your property is being properly taken care of. We had great peace of mind knowing that Kohtoku took care of not only the purchase, but also the care that comes after.
To be honest, even when I called Kohtoku at night witha request, the problem was always dealt with politely and professionally. Twenty four hour phone service is surprising, however, even more surprising is that this service is provided free of charge. Even though there isn't any profit in it for them, Kohtoku goes to the aid of their clients in trouble with just one phone call? That's incredible.
I feel fortunate to have encountered such a dependable and trustworthy company. I believe this is because they take good care of their clients. I am really grateful to this company for that. That is why I can tell with confidence people who have real estate needs about Kohtoku Enterprise.
Ms. Chieko Kato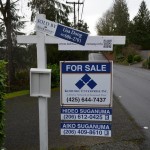 Mrs. Suganuma who replaced my unease with peace of mind Fifteen years ago I was faced with the daunting task of buying a house in America. Moreover, I had to do that from Japan. Was such a thing even possible? Kohtoku Enterprise put all my worries at ease.
In those days, the Internet was not as advanced as it is today. Kohtoku sent me pictures of the inside of houses, the neighborhoods, schools and other details by express mail to me in Japan. Mrs. Suganuma responded politely by phone to my questions and worries and I was able to buy a house with no worries. Even after I started my life in America, she advised me on life in America. When I didn't understand something or was having problems, I would call Kohtoku like achild depends on its parents. Every time she listened to me kindly and was a big mental support. Later on as my children grew up I sold the house and bought another. Again Kohtoku continued to take care of things. I am sure that I was able to finish the transaction without problems because I was not dealing with just a house sale but I had peace of mind along with it.
Buying and selling a home means that a lot of money exchanges hands. Since its not a simple transaction, a lot of stress is involved. Questions like, "Will the house sell for a good price?", "Is this house in a truly comfortable environment?", "How should I take care of the complicated proceedings?", "I want to buy/sell the property for the best price possible.", "Does the house need repairs?", etc can lead to sleepless nights. I believe Kohtoku Enterprise can answer all those questions. This company doesn't just help in the sale, it understands how the buyer and seller think, it takes care of those anxieties and assist in assuring that both get a great house. Kohtoku's idea of a house isn't just a building. It includes the idea of an environment and space where we can live pleasantly with peace of mind. I must say, I am very satisfied with Kohtoku Enterprise.
Thanks to Kohtoku, my children have grown up in a fabulous environment. I can thank Kohtoku Enterprise from the bottom of my heart for taking the anxiety I felt fifteen years ago and changing it into the happiness I feel today.
Kato Chieko
Mr. Yasushi Saku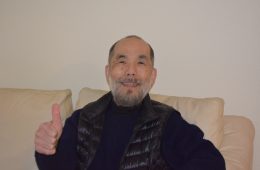 I encountered KohtokuEnterprise when I got a green card in a lottery. I had wanted to live in Seattle all of my life and so when I decided to buy a house there I searched every website and every book I could get my hands on of people who had emigrated there. There I found one that said "If you're looking for a real estate purchase, management or rental house in Seattle or the Seattle suburbs, Kohtoku Enterprise is the one for you". Taking this with a grain of salt, I came to Seattle in August 2012 and was taken care of by Kohtoku.
I was driven around to various properties and was surprised by her cordial and polite explanations and her desire to thoroughly meet the needs or her client. I was worried that perhaps meeting the needs of her clients to that extent might not be good for her bottom line.
Taking her at her word I asked for this and that and during the process of being advised by her, found the house I'm living in presently on day three and purchased it. All my conditions were met and though it's only been a little while since I started living here, I feel as comfortable as if I had lived here for ten years.
That would have been enough, but she led me through each complicated process, from furniture and kitchenware to moving in. The day I moved in I was able to begin without a problem. There is an expression: Leaving nothing to be desired. In Japan this is becoming a dead expression in business ethics, but I feel that it has been preserved in Kohtoku Enterprise.
Another reason I'm glad I chose Kohtoku Enterprise is that when I go to the bank or school and tell them that I bought my home through Kohtoku,
that gives me instant credibility. Actually, I didn't know this, but a few years ago the president of the company was chosen as one of the top one percent real estate agents out of 18,000 agents in the Washington State Real Estate Association. I was further unaware that she had achieved the rank of 69th top seller until I bought my house. Average effort will not get you these results.
There was good reason why she was chosen. This year Kohtoku Enterprise has been in business for twenty five years. We, as consumers are fortune that such a super conscientious business has flourished. I hereby heartily recommend Kohtoku Enterprise to all those in Japan and Washington state. If you're looking to purchase or want advise about real estate in Washington state, you can do no better than Kohtoku Enterprise!
Saku Yasushi
Sumner Family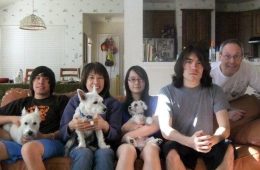 When we began our search for a home in the Seattle area, we had the great fortune to find Kohtoku Enterprise. They provide a level of service far above what one typically expects of a realtor. They spent a great deal of time showing us all over the area, and gave us detailed pros and cons of each of the many neighborhoods and properties we visited, all with a great deal of cheer and friendliness. They easily and gladly accommodated all of the special requests that we, as out-of-state buyers, had, including providing references for services that were near Kohtoku Enterprise's own high level. Their expert and cheerful help made the process of locating and buying our home a low stress endeavor.
Brian Sumner