Whether you are a first-time buyer or investing in a second property, Kohtoku Enterprises can help you locate your new home.
We have over 15 years of experience and know the neighborhood well. We can show you houses, condos and townhomes that meet your search criteria. We will provide private guidance on the terms of the contract and help negotiate a better price because of their local market knowledge.
Kohtoku Enterprises will:
Locate available properties
Provide fair market value property analysis
Offer Lease vs. Buy Analysis
Provide area sales comparisons and demographics
Perform a needs analysis
Offer experienced negotiation skills
Provide the necessary forms and industry contacts to complete your transaction in a professional timely manner
Purchase Process
STEP1
Decision to Buy a Home
The purchase of a home is certainly an important financial decision that will affect your daily life. At Kohtoku Enterprises, we recognize the decision to have a professional and experience real estate agent that will work within your budget and help you research several factors such as the location. This is extremely important for your commute to work, schools and other amenities.
STEP2
Mortgage Loan Pre-Qualifications:
We can assist with the process of becoming pre-qualifed for a mortgage loan. After this is completed, we will start the home purchase process. This basically means that we are ready to shop for homes. We can help you with the information on specific homes that meets your needs in the Greater Seattle area. Once you find a home that you like, we will assist in submitting an offer for your potential home.
---
STEP3
Submitting the Offer
Once we have submitted the offer, we will work with you on all the documentation such as the purchase contract. If the seller accepts your offer, there are particular criteria and deadlines that will need to be met according to the contract. We will help with the escrow process.
STEP4
Additional Services Offered as a Home Owner:
Congratulations, as a new homeowner, we offer unique services if you plan to be out-of-town for several days, weeks or months. We can water your plants, check your mail, take care of your lawn and other items for a nominal fee.
---
Loan Estimate
There are two ways to get a loan estimate. You can apply for a loan application in-person or online. Once this is complete, you will receive an approval or an ineligibility ruling almost immediately. If the latter happens, it can be a number of reasons including too much debt relative to your income. A credit report is very important because it will detail if you have been consistently on time with credit, rent, utility payments and so forth. It is a good idea to request for a free credit report before the loan process starts.
We have over 15 years of experience with this process. For a service network of professionals with seasoned trust, contact us today at: info@kohtoku.com.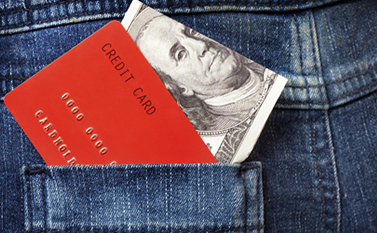 ---
Purchase Q&A
Here are a few frequently asked questions in the purchase process.
If I am a non-resident, can I purchase a home?
Yes, non-residents can purchase homes. It usually takes four to six weeks after the buyer and seller have agreed to the purchase price.
Can I get a loan?
There are many factors to qualify for different loans. We have worked with many homeowners to assist them with a loan.
Why do you need an inspection?
It is important to have a through, systematic and objective home inspection before you purchase the property. Some of the items in an inspection report will show you the plumbing, electrical wiring, frame, foundation and windows.
What is Escrow?
This is when two parties have an agreement or contract with financial dealings. It is usually governed or monitored by an independent third party and they may set up an escrow account. When certain terms of the contract have been fulfilled, the agent will release funds in accordance with the guidelines established in the contract.
What is earnest money?
Earnest money is the funds you provide and deposit with the Title Company or Escrow Company at the time the contract is accepted.
What is "good faith?"
Good faith is also referred as "earnest money" and it demonstrates your seriousness about completing the purchasing to the Seller.
What is a special assessment?
Condos and townhomes have special assessments and are regulated by the association. This is a governing group of folks that monitor the home owner association dues to ensure that there is enough in reserves for repairs such as a new roof, sidings, windows and decks.